Using ethically sourced metals and stones
Jewelry should be something you want to wear that reflects who you are and your journey.
It should be a little bit romance, a little bit whimsy, and a little bit magic.
It should be a timeless treasure that makes you feel beautiful, confident, and sentimental.
And, it should be inspired by the things you love, cherish, and dream about.

My jewelry is made for the person who appreciates thoughtfully made jewelry, created with care, passion, and love, that holds a deeper meaning. I truly believe that your jewelry should celebrate you and tell your own unique story. It is not only an extension of your personal style, but it should reflect who you are, make you smile when you wear it, empower or inspire you in some way, and sometimes remind you of those special people and moments in your life. It's a personal talisman that should feel effortless to wear, and hold special significance.
A LITTLE BIT ABOUT ME . . .
The whole reason I make jewelry comes from a sentimental memory.
As a little girl, I would love spending time at my grandmother's Brooklyn, NY home, spending hours in her backyard garden getting lost in my imagination while climbing a giant peach tree, and learning all about her many flowers, herbs and vegetables. And if I wasn't out there, I was rummaging through her jewelry box that was filled with beautiful Art Nouveau jewelry which completely fascinated me because each piece was so ornate and looked like it came straight out of a fairy tale.
That jewelry made me feel special every time I put it on. And her garden made me fall in love with the beauty of nature. Combine the two, and I had my own personal treasure chest filled with beauty, wonder, and magic.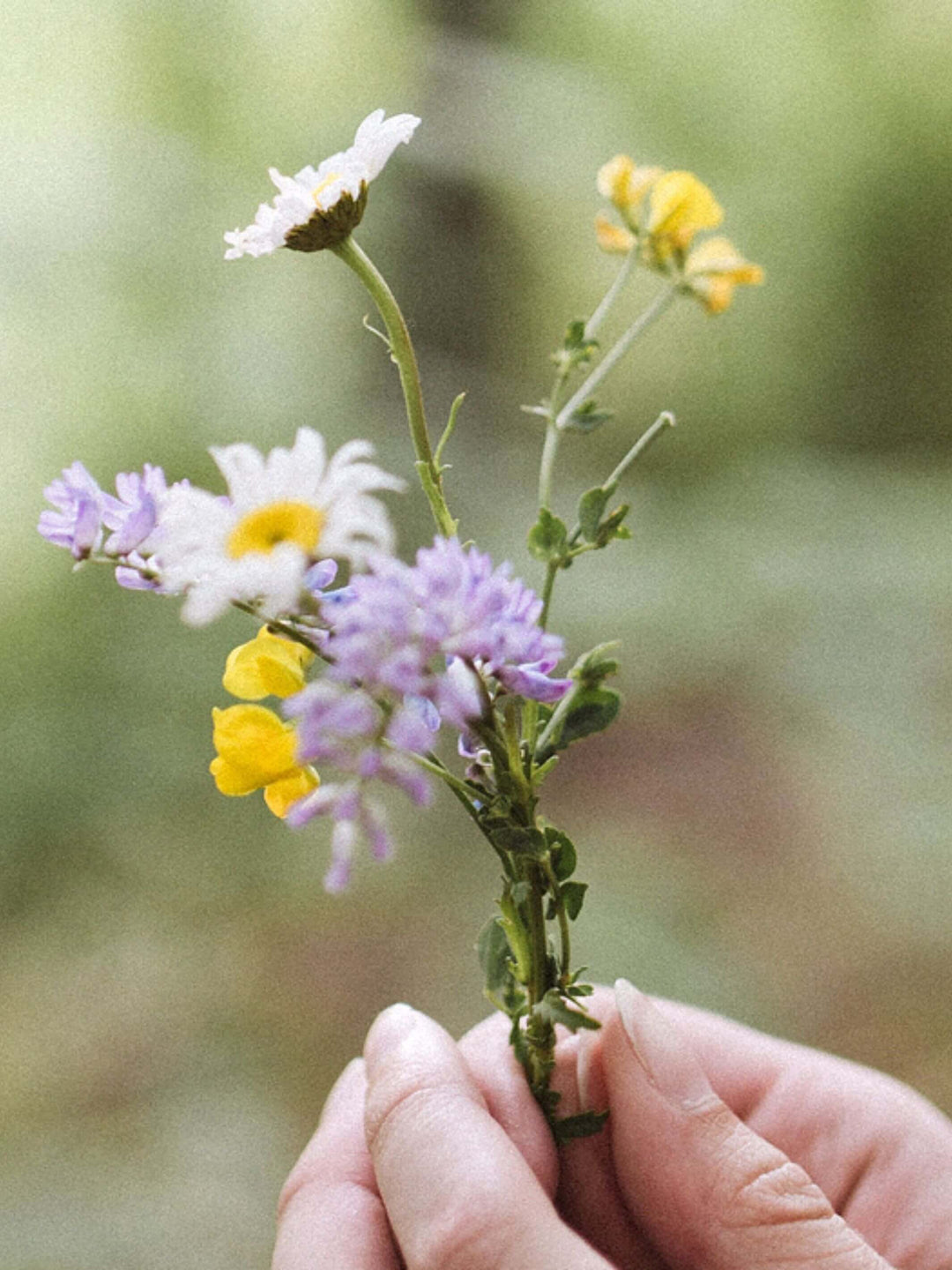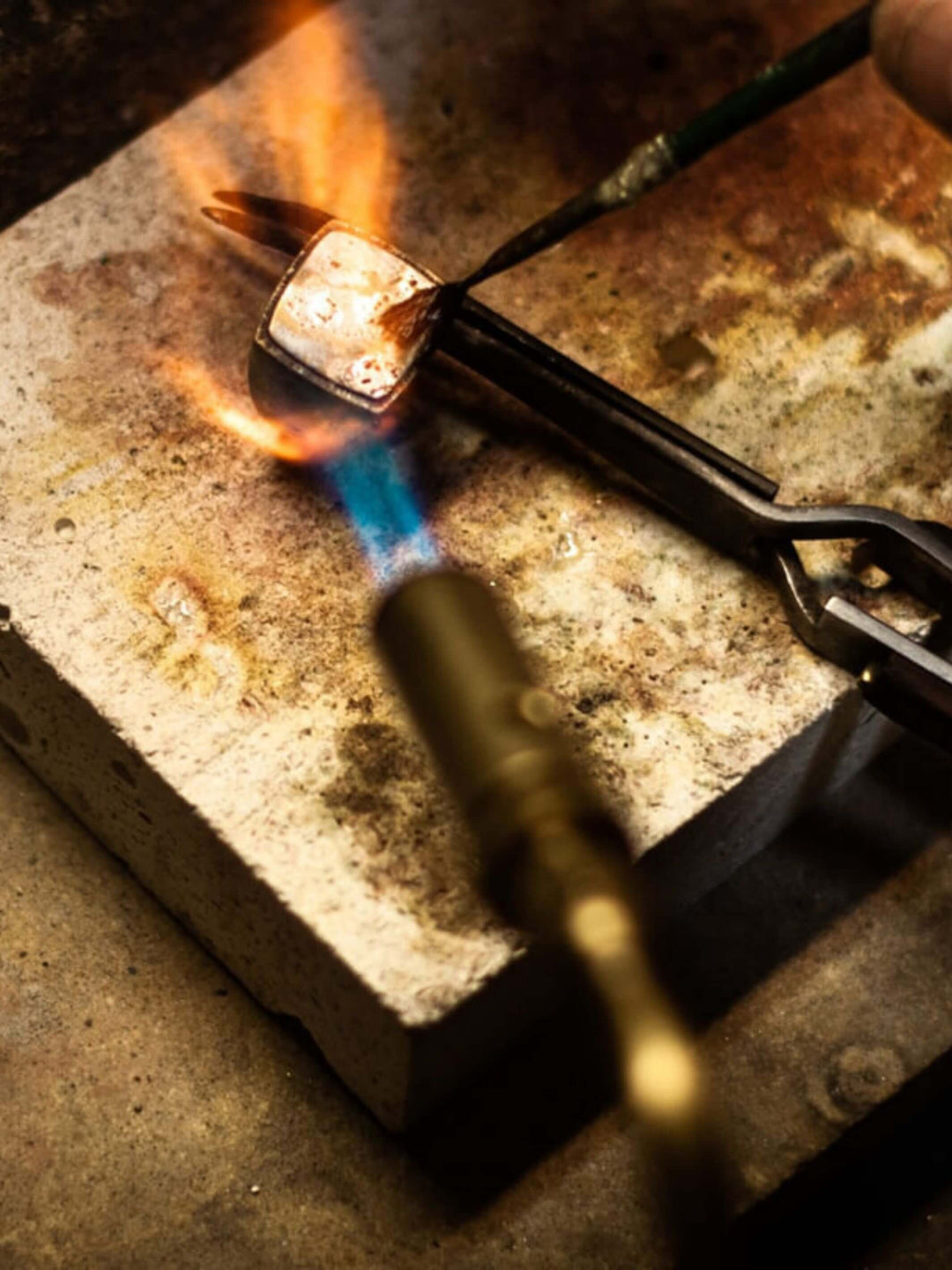 INSIDE THE STUDIO . . .
Many years later I discovered metalsmithing, and how you could transform something so cold and hard as metal, into something so delicate, whimsical, and fluid as jewelry.
And so began the inspiration for my jewelry designs where I started mixing the the simple beauty of nature paired with the timeless details and style of antique jewelry to create timeless bespoke pieces.
In each piece, I aim to capture the beauty and delicacy of these two elements and entice the wearer to really investigate each piece, and discover its texture, personality, beauty and unique story.
CRAFTSMANSHIP AND ETHICAL RESPONSIBILITY
Each piece of jewelry is completely hand-fabricated by myself using traditional metalsmith techniques, and is made from recycled precious metals, ethically sourced natural gemstones, and conflict free diamonds from Canada or Africa that are mined in accordance with the Kimberley Process and purchased from legitimate suppliers. When asked, I am happy to source lab-grown and recycled gemstones and diamonds as well since they provide no harm to the environment.
My mission is to create artisan jewelry that is hand-fabricated in a socially and environmentally responsible way. And I try to use all eco-friendly and recycled packaging, and avoid harmful chemicals in my production process.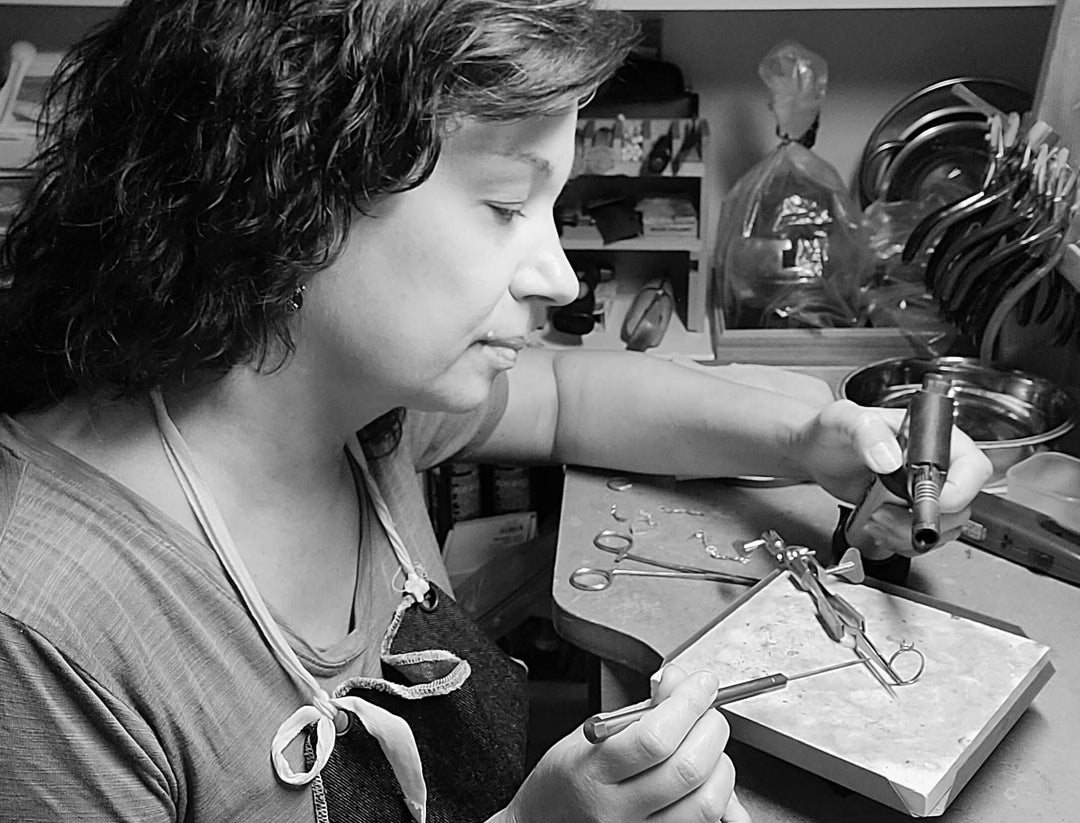 Shop the Collections
See and shop all current jewelry collections including nature-inspired and vintage style jewelry, and engagement rings and wedding bands.
View Collections
Customer Testimonials
What my customers think and say means the world to me. Read what some of them have to say about the shopping process and the jewelry.
Read Testimonials
Custom Jewelry Design
Do you have an idea for a piece of jewelry made specifically for you, or for someone you love? Learn more about the custom design process.
Create your own