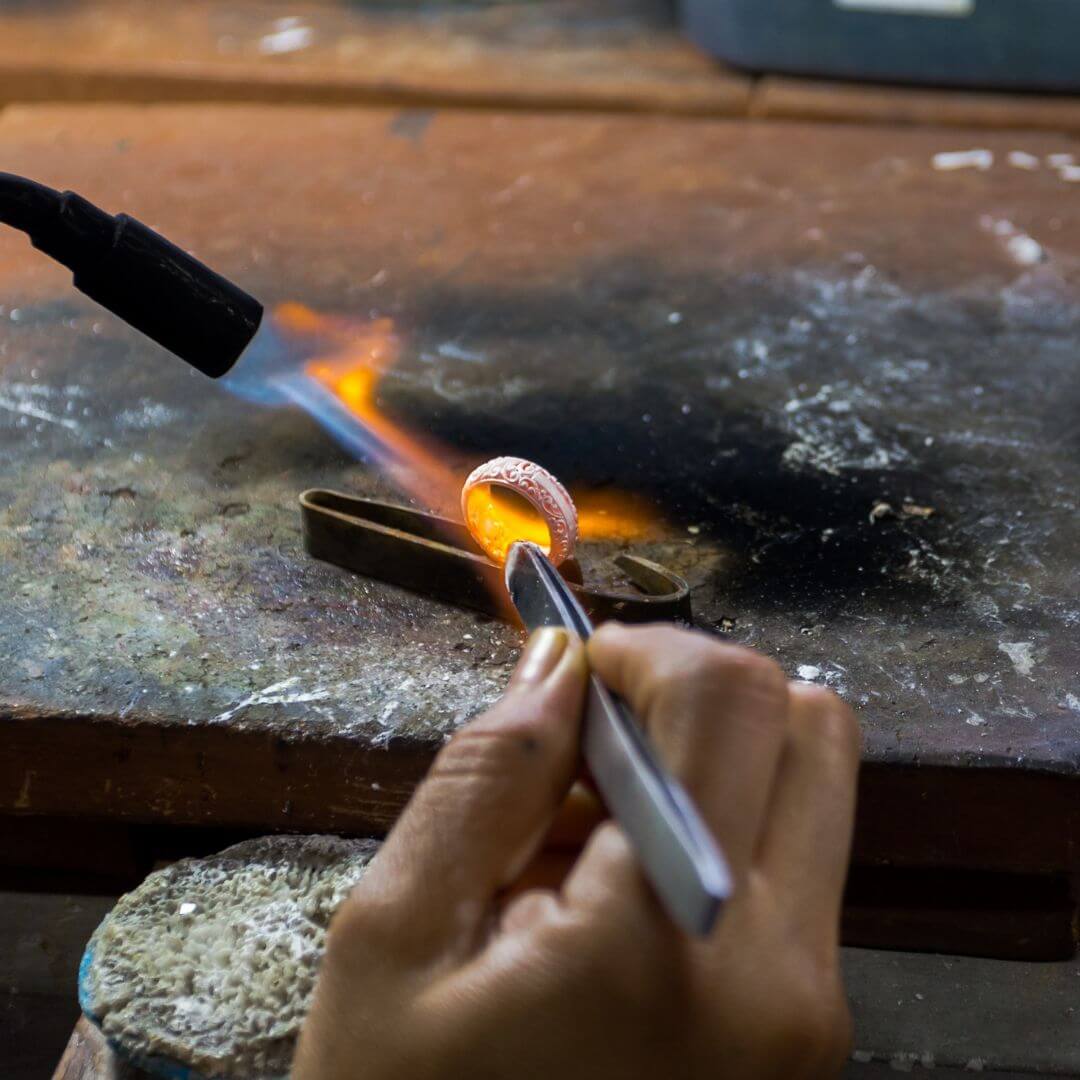 Are you looking for a unique piece of jewelry to be designed for yourself or someone else? Or do you like one of my existing jewelry designs but were hoping to customize it to your preferences?
A custom jewelry design is a great opportunity to have something made specifically for you, or for someone you love.
All custom designs are treated with absolute care and respect, and are handmade with the highest attention to quality, detail, and communication with the client from the initial design inquiry to the delivery of the finished piece.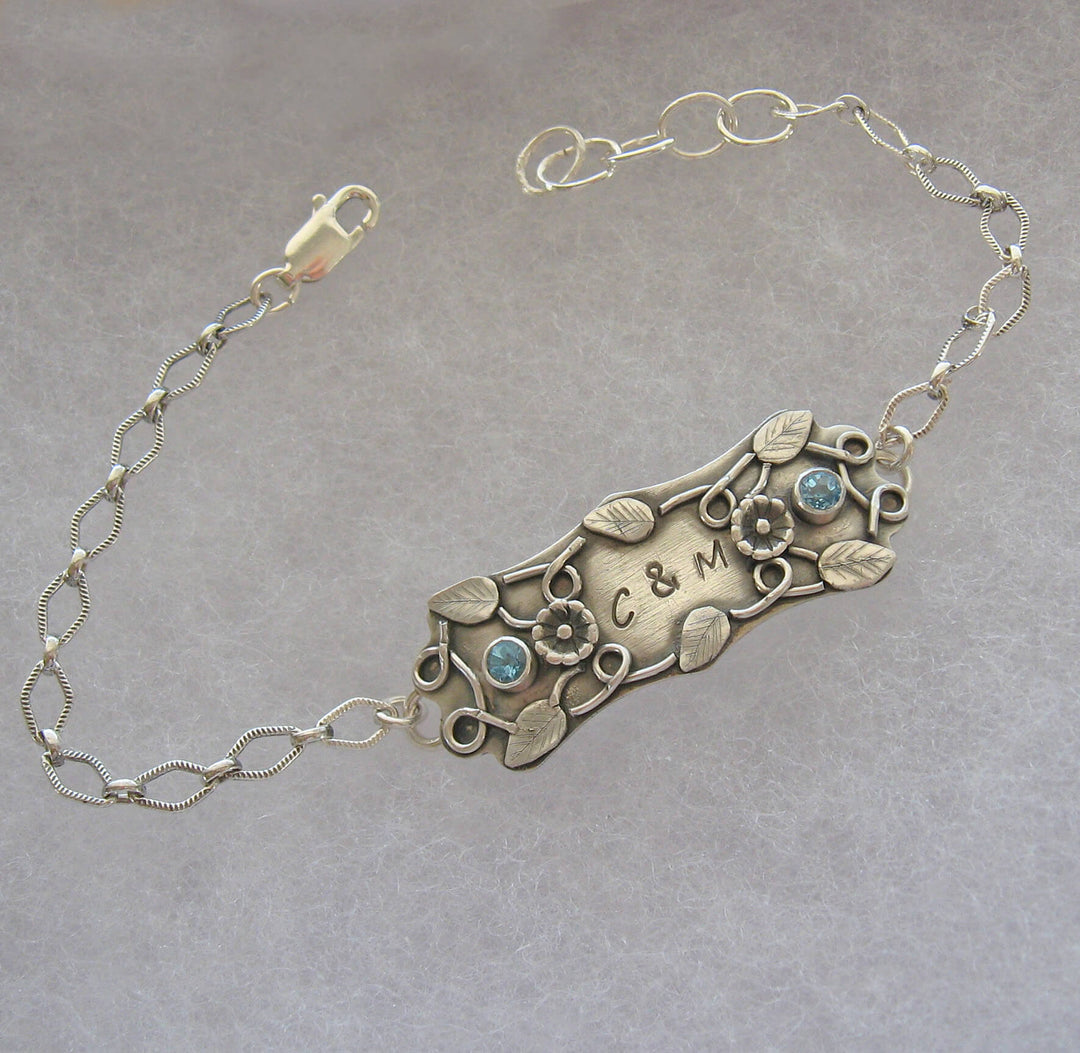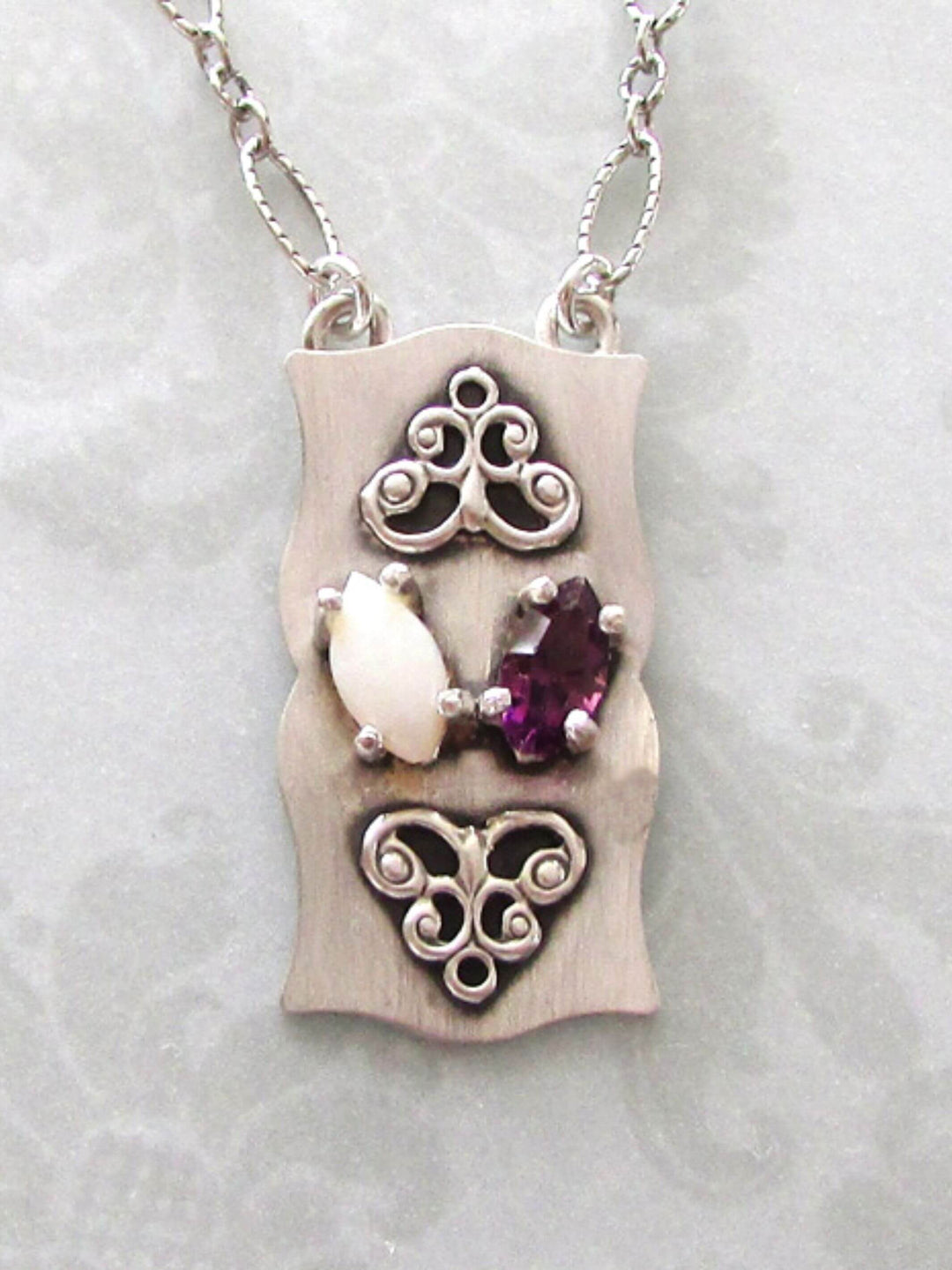 All of my jewelry designs are handmade using eco-friendly, recycled metals in sterling silver and gold.
I also source a variety of ethically-mined gemstones, pearls, and conflict-free rustic and small diamonds.
I work carefully with each client, sending them images every step of the way for their approval, so that every detail of the design is exactly what they want.
The Custom Design Process
Custom orders all vary when it comes to turnaround time depending upon the design of the piece, the sourcing of the materials, and the time it takes to make it. It can take anywhere from 7-10 days, to several weeks.
Depending upon the order, I either require full payment upfront, or a 50% down payment of the total cost upfront once the design is approved, and the remainder, including shipping cost, due once the design is completed and ready to ship.
Using Your Existing Jewelry
Unfortunately, I am unable to use your silver or gold in creating your custom design because that metal needs to be refined before it can be used, and I don't have the means to do that in the studio.
In some cases stones taken from your older pieces of jewelry can be used in the custom design. However, this is decided on a case-by-case basis and I am happy to discuss it with you and see what we can do.
I am always happy to discuss ideas for a custom-made piece of jewelry, and answer any questions that you may have. Please feel free and reach out to me below:
CUSTOM ORDERS ARE NOT RETURNABLE, REFUNDABLE, OR EXCHANGEABLE.